Healthy and delicious homemade five seed crackers. Great on their own or served with your favourite dip.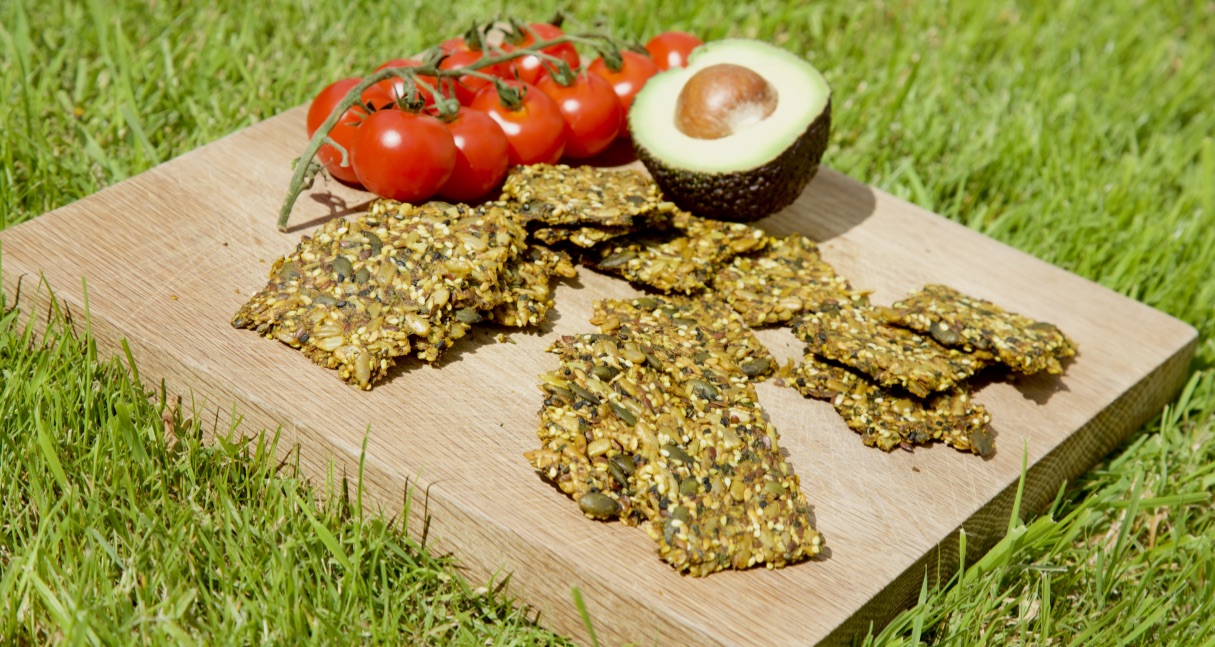 Ingredients
1

cup

sunflower seeds

¾

cup

pumpkin seeds

½

cup

sesame seeds

(you can use a mix of black & white sesame seeds)

⅓

cup

flax seeds

1

cup

water

(can add extra if needed)

1

tsp

turmeric powder

1

tsp

cumin

1

tsp

coriander

1

tsp

chilli powder

(optional)
Instructions
Method
Preheat oven to 170˚C (340˚F) fan bake.

Mix all ingredients together and leave for anything from 10mins-12hours for the seeds to soak up the water.

Stir mixture well and then divide mixture over 2 lined baking trays and spread thinly.  Ideal thickness is about 3-4mm.  Too thin and the crackers will break apart, too thick and they come out more like a seed cookie.

Score the flattened mixture with a knife into desired square sizes, so easy to break up once cooked.

Bake for 1 hr (switching the trays around halfway through) or until golden brown and crisp.  If they don't feel crisp after 1 hr, return to oven for another 5-10 mins.

Remove from oven, allow to cool. Store in an airtight container.