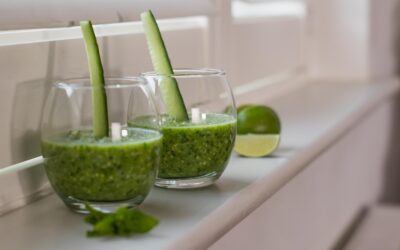 This isn't a particularly sweet drink, but its refreshing and filling and contains lots of yummy ingredients.
read more
Meal and food prep are part of how we care for ourselves and are great self-care tools in supporting us to eat well, especially when we have a full week ahead. This level of support means we are less likely to eat poorly when at work and also when we feel tired after a long day.
Wear goggles when chopping onions 😂
Lots of us don't want a rushed breakfast before an early start so how about taking a smoothie to work to spark off the day with a nutritious boost?
Have fun in the kitchen. Let it be playful; be a culinary experimenter; taste everything; get to know spices and herbs; adapt recipes and make them your own; make a mess; no need to be rigid about quantities, recipes can be endlessly flexible and food tends to be very forgiving.
Question the norms. For example, do we have to have bread with soup, cheese with pasta, sweet dessert after every meal, sugar in savoury recipes…? Bring your innate common sense to the kitchen and ask questions. Our bodies, when we listen attentively and honestly, guide us well.